The new TRIPPY capsule collection by Off White ™ is about to come out and will make you want to fly to Jakarta. Find out why!
Fashion is that space between the predictable and the unexpected drift of people's taste and the new Off White TRIPPY line seems to want to fit between these two poles and merge them together, not so differently from what Virgil Abloh continues to do during his creative creation of Louis Vuitton.
But although the latest fashion weeks have shown Virgil Abloh's mastery in manipulating the creations of the French fashion house, the quintessence of his inspiration and originality is expressed in the Off White lines.
The pallette of the new Off White capsule is characterized by dreamy shades of pink, purple and blue in tie-dye, which makes it a visually incisive and perfect proposal for the Spring / Summer 2019, dominated by bright colors and tending to fluo. Of particular effect is the crocodile leather bag and the re-proposal of the iconic Off White belt in new shades and contrasts. Of course there are also sweatshirts, sweaters and shorts marked by the unmistakable X.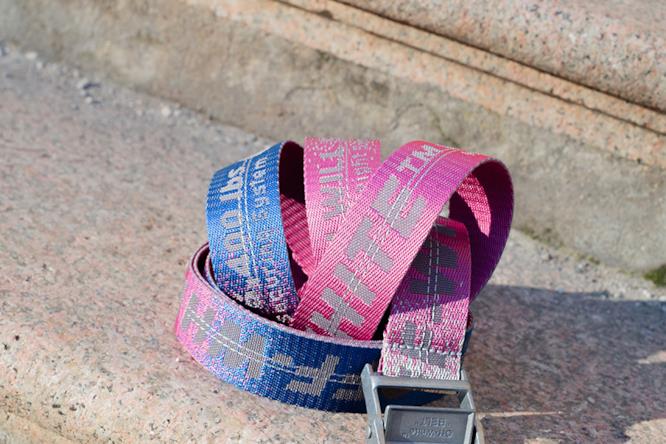 Have you fallen in love? Here, love requires sacrifice, so take the first flight available to Jakarta because this fascinating capsule will be on sale (prices between € 150 and € 1400) exclusively in the boutique of the capital of Indonesia from 10 April.