A Tiffany jacket dress and a superb Ralph & Russo wedding dress represented two outfits from Penélope Cruz's wardrobe, one of Venice's Best Dressed
A white Ralph & Russo cloud: this is how Penélope Cruz appeared on the red carpet of Oliver Assayas' Wasp Network, of which she is the glorious protagonist alongside Edgar Ramirez and Gael Garcia Bernal.
The Spanish actress arrived on the red carpet of the Venetian starry night around 10pm, showing herself as a white dream, a middle ground between a bride and a dancer from Swan Lake.
Penélope wore the dress with an asymmetricbode, strewn with light points and stripes of tulle, ready to flow into a fairytale skirt, a harmonious architecture of flounces and overlapping tops, which gave the look a bridal allure, a ready-to-wear bride.
The structure of the single-shoulder uncovered the skin with a golden tan, making white stand out even more, especially for the contrast with the fiery lipstick.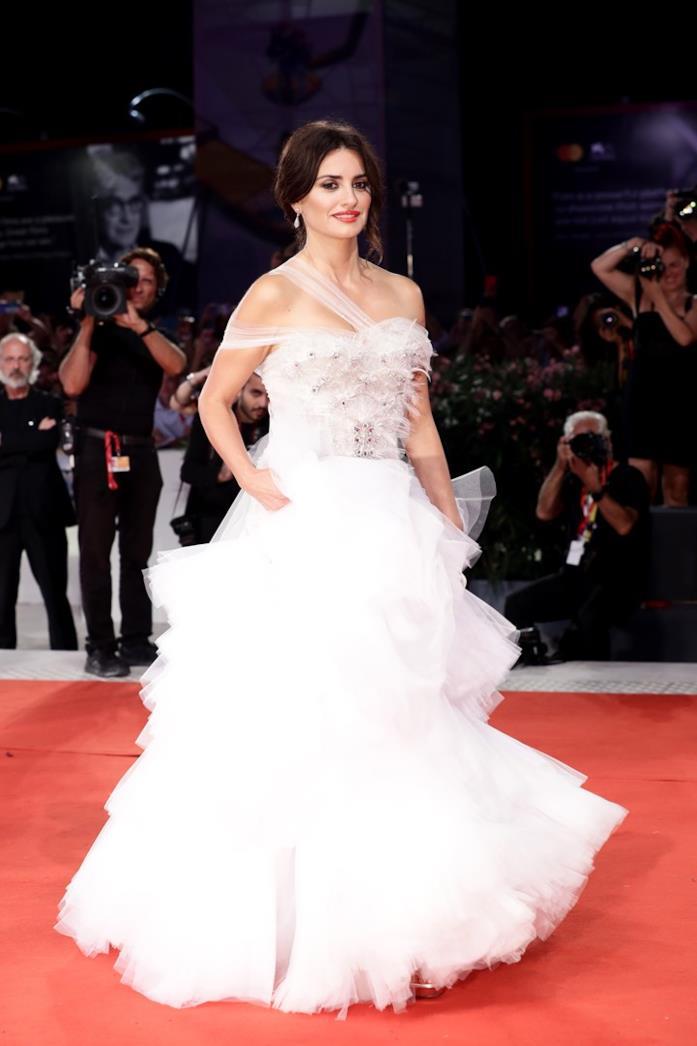 Shortly before, for the meeting with the press, Penélope had appeared with another irresistible Ralph &  Russo outfit, completely different.
The star wore a Tiffany blazer-dress covered in glittery floral appliques that followed the symmetrical closure, collar, sleeves and edges.
The sophisticated outfit was paired with a pair of gold sandals with a thin list, loose sauvage hair on the shoulders and a calibrated makeup.