The brand founded by Gilda Ambrosio and Giorgia Tordini, purchased 49% by Mr. Moncler, demonstrates the managerial skills of the two beautiful (and good) influencers of Attico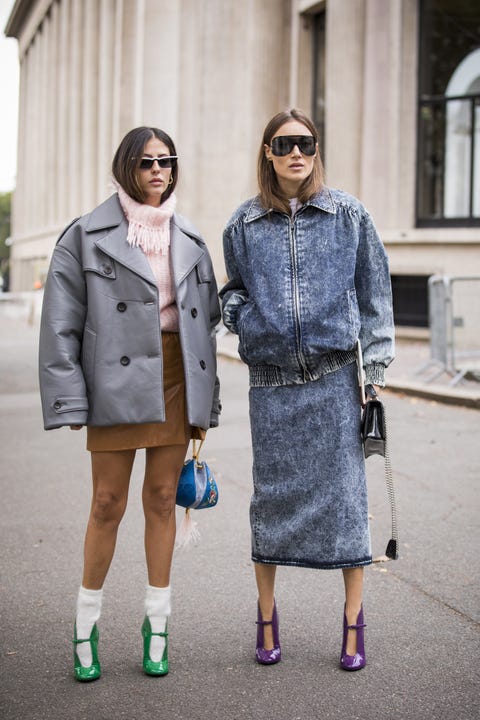 Italian history of female entrepreneurship, a very Italian story of how two influencers who could remain hyper-sequenced / hyper-connected influencers have then decided to become hyper-credible entrepreneurs.
And the sum of this path now leads to the acquisition with 49% of Attico brand by monsieur Moncler aka Remo Ruffini. Foreword: the story of Attico is legible on the legs of women standing on stubs and sculpted décolletées.
The story of Attico is to be read on the Forbes list, which included a member of the co-founders, Gilda Ambrosio, one of the most influential under 30s in the world.
She and Giorgia Tordini, together, have created a sensual, luxurious and vintage movement that today as reported by Wwd was acquired for 49% of the Archive Srl, an independent company "managed by Stefano Marcovaldi and controlled by Ruffini Partecipazioni Holding (the same Ruffini president and CEO of Moncler).
Also Wwd reports that the agreement is a "mere financial investment whose mission is the strategy of diversification of Archive".
Giorgia Tordini and Gilda Ambrosio in Attico have definitely invested quality shares and very high trends: with results that have confirmed their ability to influence the market as much (if not more) of the fruitful strategy of the influencer-economy.
On the side of the operation, the Moncler world with the Genius operation that "hosta" designer and readings of the most historic brand of duvets has definitely opened the doors for collaborations that move markets and classic lines (see the capsule immediately sold-out with Valentino ) towards new designers.
For the series: no more small influencers grow up.