Back to the roots. Prada returns to classicism for the spring-summer 2020, weaving purity, instinct and frankness, leitmotiv to the collection.
Clean lines on the catwalk, such as in ribbed knitwear or high-waisted pencil skirts. And then the game of layering, the double-breasted jacket with wide lapels and maxi buttons, the power suit that immediately became the 70s.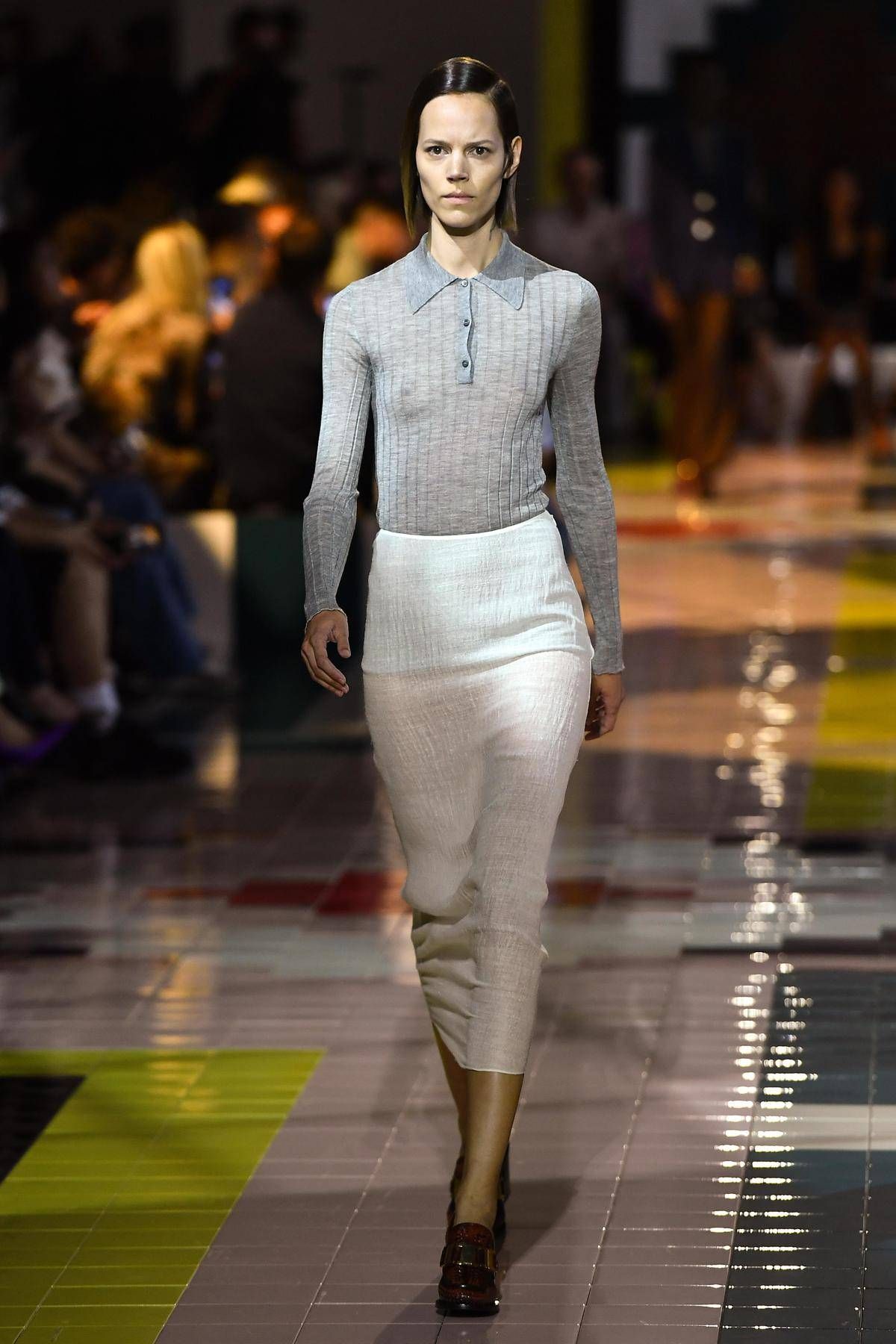 Quotes from the past do not end there. Here they are the roaring '20s, in python cloche hats folded over their heads or in dresses with ruffles. And then the 90s visors and the perforated caps. Everything and nothing, because the references to the past decades are only accidental.
The color palette is tinged with white, gray and brown. There are optical geometric – so many – but the purity of the single color is not missing. Large brushstrokes of gold and brocade are used in contrast or in total look.
It is a woman devoted to dailywear, that of Miuccia Prada, who does not spare self-citations to the past: sweaters, leather trench coats, silk blouses with bow, power suit with flared trousers and bags now rigid now in bucket leather, rope and wicker. Strong contradictions and contrasts also in fabrics. Kid mohair, fine ribbed knit, raw cut embroidered leather and silk gauze.
And at the foot? Go-ahead to black mary-jane, slingback loafers with buckle and heel, laced shoes and rope sandals. Pure and sophisticated.