It has been five years since the first LVMH Prize for Young Fashion Designers took place in Paris during the city's fashion week and ever since the event has been one of the hottest tickets at the annual March shows.
The group behind brands such as Louis Vuitton, Fendi, Dior and Bulgari, LVMH is a powerhouse in the luxury industry and as such, the company came to the realisation that it had a role to play in supporting young talent.
How an aspiring Chinese artist made a reluctant switch to fashion – and is now a star
The prize is the brainchild of Delphine Arnault, director and vice-president of Louis Vuitton. Arnault is known for her eye for talent and has been instrumental in the hiring of key figures at the group, such as Nicolas Ghesquière at Louis Vuitton and Jonathan Anderson at Loewe (she is also the daughter of LVMH owner Bernard Arnault, the richest person in France).
"I always wanted to start the prize but I've never had the time – although I still don't," laughs Arnault when I meet her at the two-day presentation of the 20 brands shortlisted for the 2018 edition of the prize. "But I think it's really important to support young people. This prize is really just to help them. They don't have to do anything for us."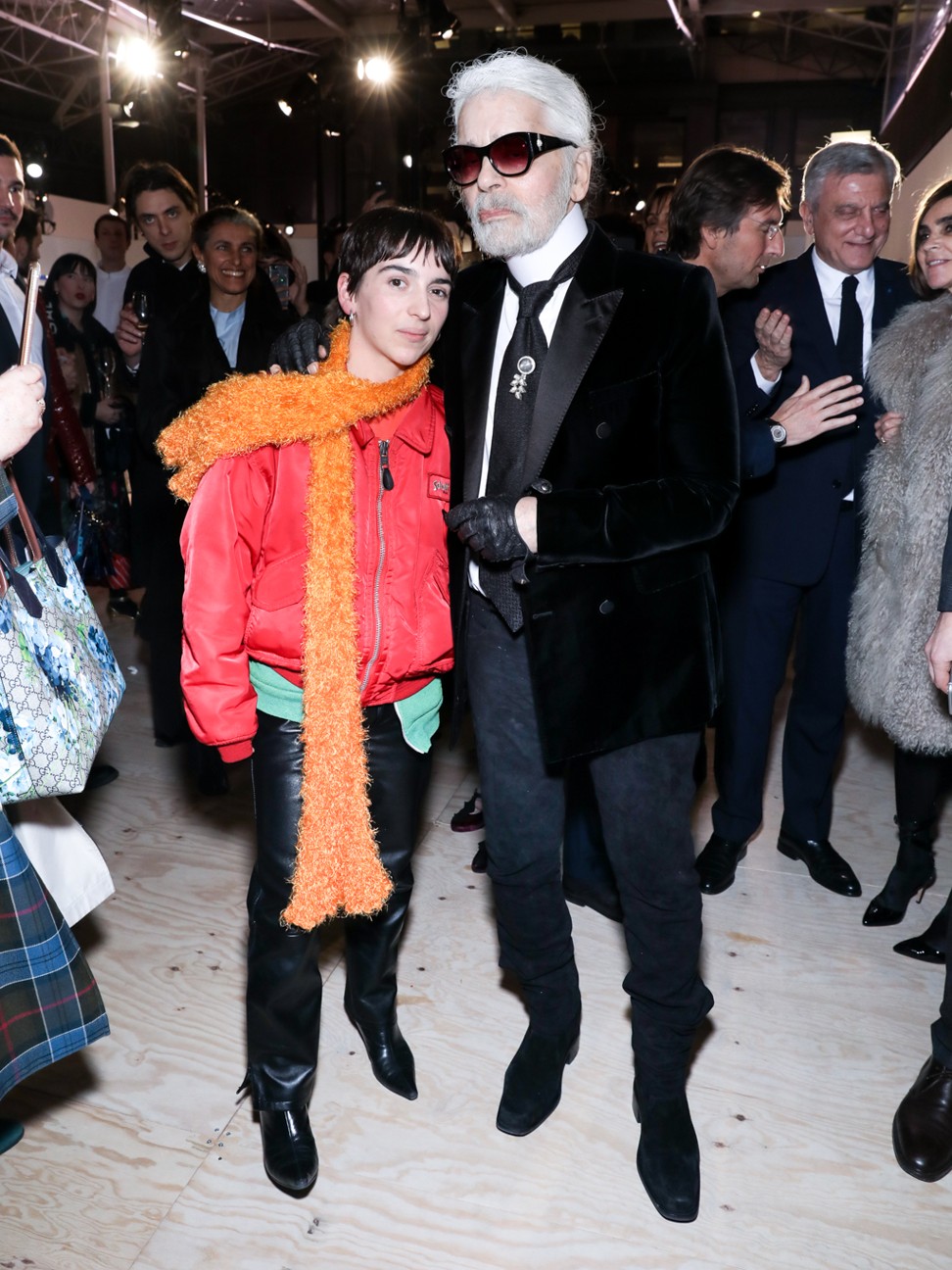 One of the key features of the prize is its accessibility. Unlike fashion awards which involve lengthy application processes by designers who have been selected by panels of experts, Arnault explains that you just have to apply online.
"We don't approach them [designers] ourselves so anyone who has access to a computer can apply. You have to be between 18 and 30 and have done at least two collections. We had over 1,300 applicants this year and we selected 20, so to see them today is very exciting."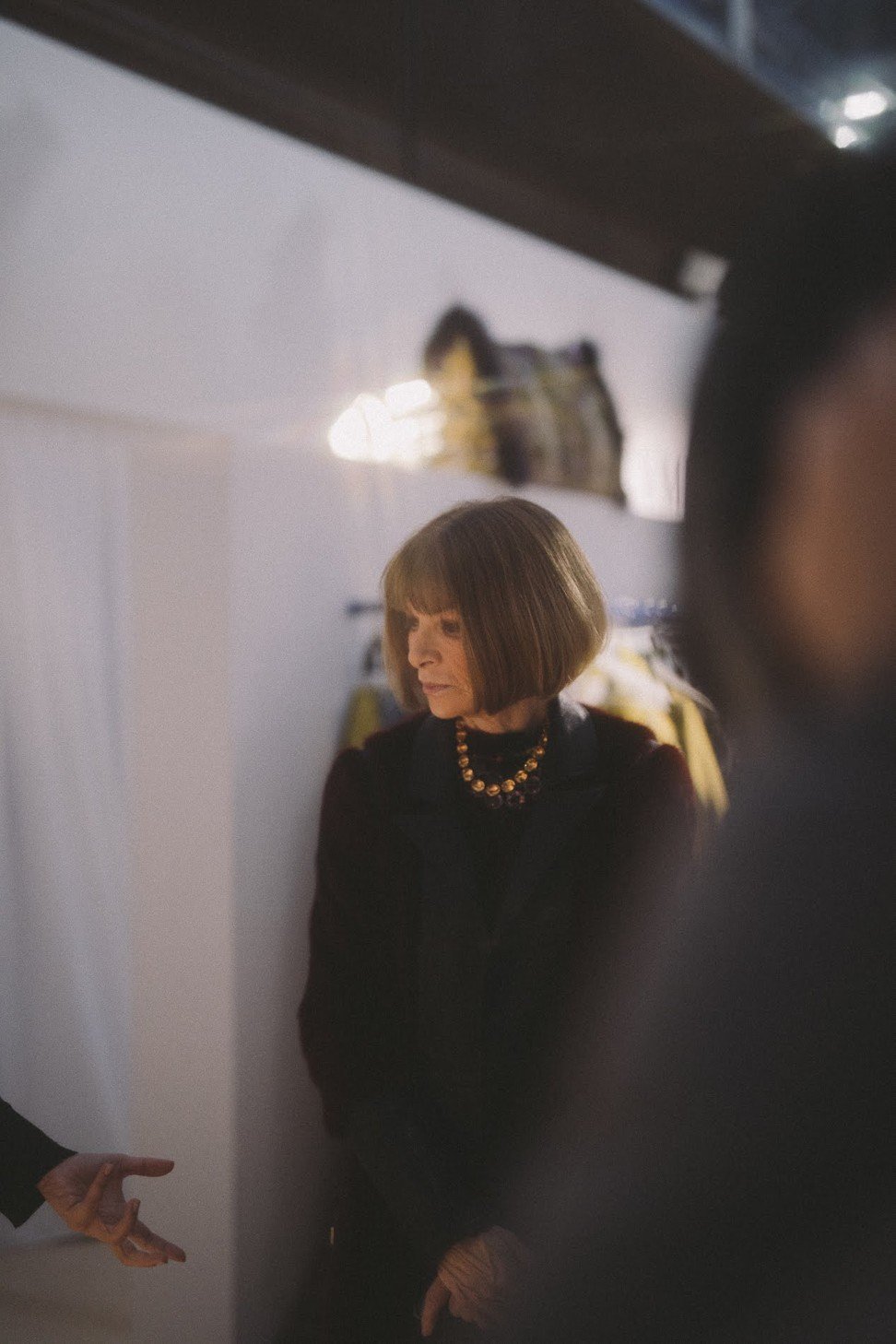 The first thing you notice when walking around the preview to meet the creators and see their work is the global reach of the competition. From Snow Xue Gao, a Chinese designer based in New York, to Rokh, a Céline alumnus from South Korea in London, to Polish brand Magda Butrym and designers from fashion capitals such as Paris and Tokyo, the prize provides a bird's-eye view of what the new generation of young creatives is doing right now.
As Arnault points out, however, no effort is actually made to make the prize international. "It's not about the nationalities, but the talent," she says.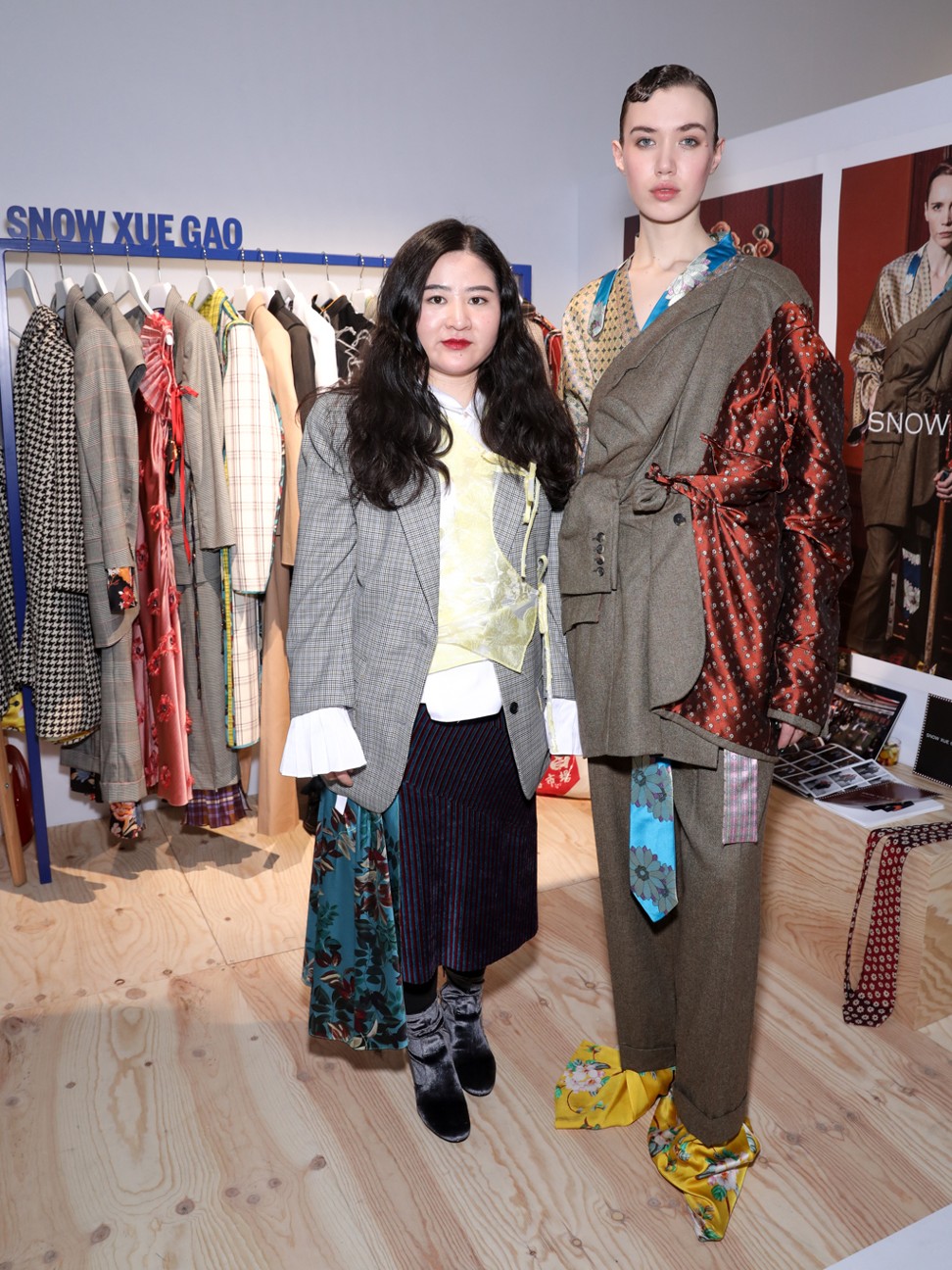 The 20 candidates get to meet a range of top fashion buyers and editors at the Paris event, not to mention judges including Karl Lagerfeld, Haider Ackermann and Marc Jacobs. Afterwards, the judges select eight finalists, with the final winner being announced in June.
Besides a cash prize of €300,000 (US$370,000), the winner receives mentoring for one year from a key LVMH executive, who helps with practical matters such as production, accounting and finance.
"It's difficult to be a young designer and entrepreneur today because you have to be very creative, but also your team is very small as you're just starting your business so you have to know about finance, accounting, production, design," Arnault says.
"The advice I would give any young designer is to have someone on the business side that they really trust and who also has a unique point of view and a clear vision of what they're going to do. There are so many designers, so many brands and some have more resources than others so it's really about having a point of view."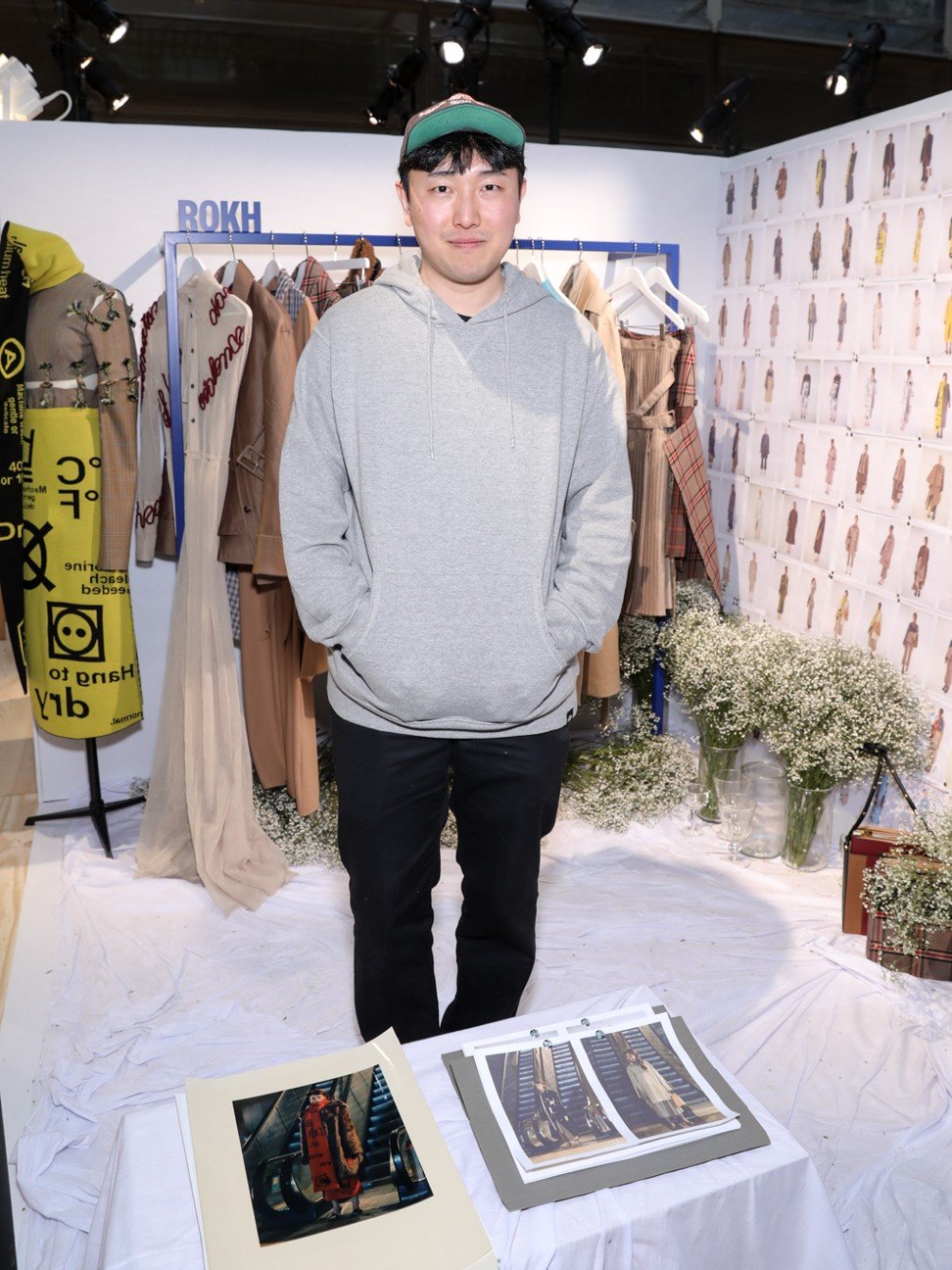 Given the competitive nature of the industry, it is easy to wonder why so many graduates want to attach their names to a label at such a young age, instead of working for a bigger brand and learning the ropes for a few years. But as Arnault says, there is no one path.
"Some designers who are very talented prefer to work in-house, so it depends on what they want to do. Having a brand is a lot of work, so it depends on how much time they want to dedicate. Some designers are very entrepreneurial and want to have something under their name, while others are not interested in that and prefer to work for a house that already has a lot of history and develop that house according to the codes of the house.
"Look at someone like Karl [Lagerfeld], who's been working for several houses and also has his own brand; or Jonathan Anderson, who works for Loewe and [has] his own brand; or Nicolas Ghesquière, who only does Vuitton. Everyone is different in the way they do things."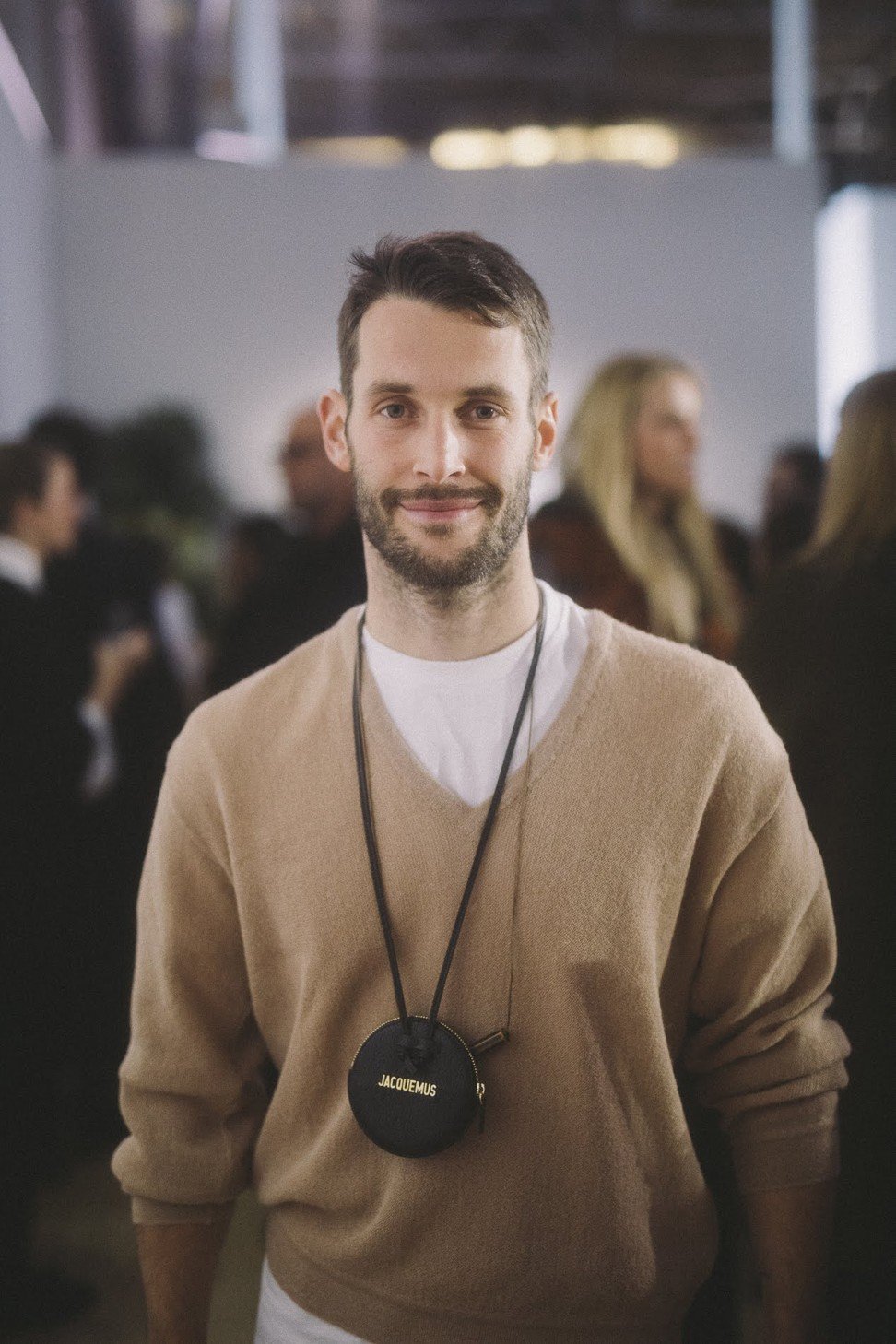 Looking at some of the prize's recent winners, you can clearly see that LVMH is doing something right. From 2015 winner Marques'Almeida and runner-up Jacquemus to Grace Wales Bonner (2016) and Marine Serre (2017), all have gone on to grow their businesses and become some of the most respected emerging brands out there.
Singaporean, Australian and Indian fashion designers in Paris among expat stars to have seized the spotlight in couture capital
Serre's journey was typical of a struggling young designer trying to make ends meet before all the changes that came with winning the prize.
"I never planned to apply or to win because I was so young but then I received an email from a scout, who said that I should apply. At the time I was working for Balenciaga to pay my rent, but then I decided to do it," explains Serre during a visit to her studio in Paris.
"The first moments after winning the LVMH Prize were great, but I was a bit lost meeting all these people and also I'm not from Paris. I'm French, but I lived in Belgium and wasn't really in the fashion world then. So it was quite crazy but also very good and I got [to meet] the first retailers. They all came: Dover Street Market, Ssense, Opening Ceremony, Hug from Chengdu in China."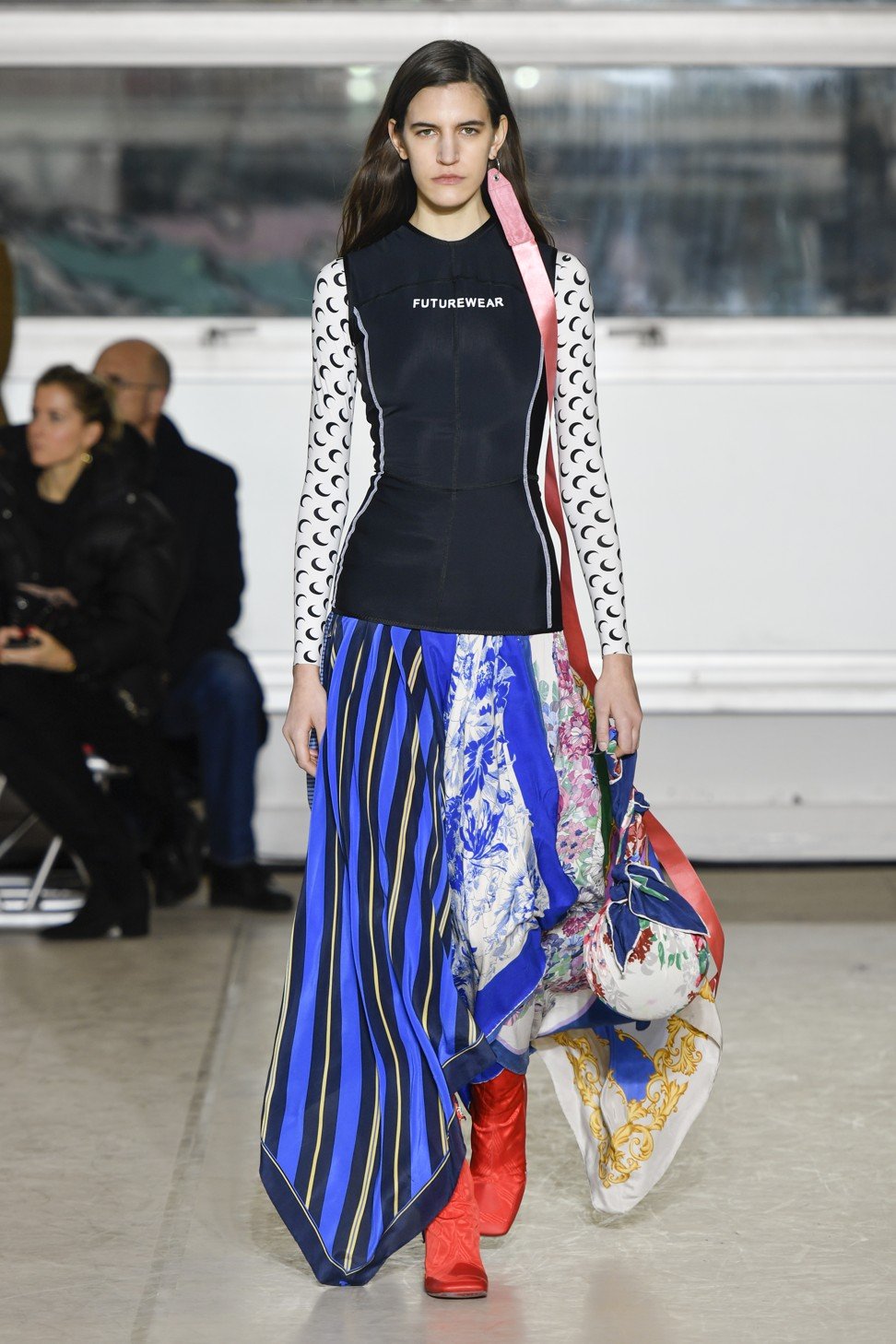 Before Serre won the prize her operation consisted of three people – one of which was her boyfriend – and she used to make her designs in her living room. So the first thing she did after winning was find a studio. "Now I have people working for me because I need to produce for the orders and I have to think how I want to continue and grow this," she says.
At Paris Fashion Week in September last year she showed a small presentation rather than a full collection, but after expanding her team to 10 people she was able to put on her first runway show in Paris in February.
I do think about [the winners] and whether they could work for one of our brands but you never know
She says the mentoring she received from LVMH has helped a lot. "The advice I got doesn't interfere with the design at all – it's mainly business advice and it's nice to have someone that you can talk to. It's about finding solutions, asking about building a team, which is not easy. There are laws and things that you need to know."
While prizewinners obviously receive many tangible benefits, the exposure from being nominated is also a great advantage for young designers.
"I met lots of people here and I'm surrounded by amazing people and amazing talent," says Rok Hwang of Rokh. "There's a great vibe and energy and it's an honour to be here and to get the feedback from these people. We've received great comments and people were interested in our clothes and how they're constructed, and I was able to show the way I cut and build my fabrics to them."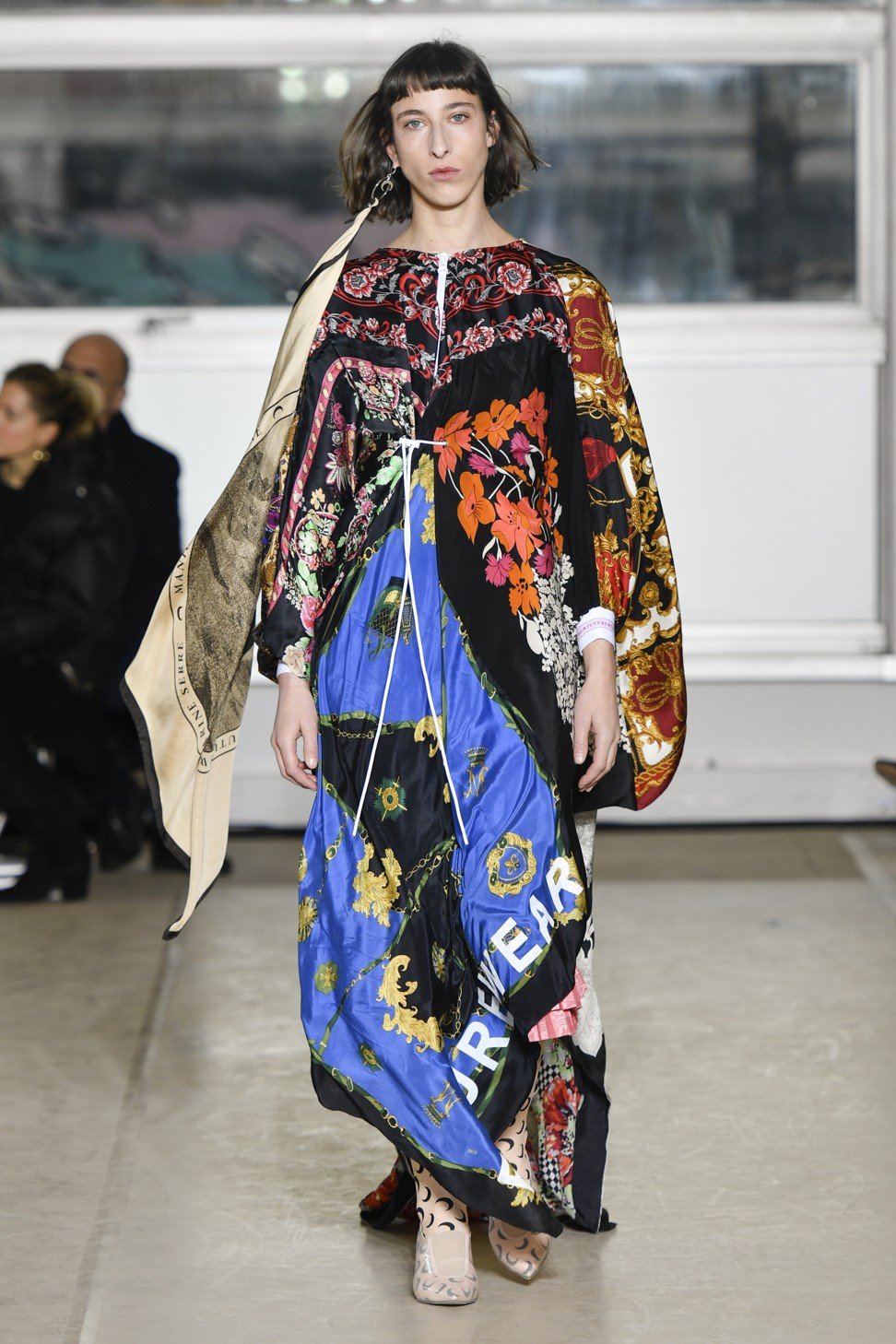 While the prize has no strings attached, you can't help but wonder whether LVMH is also using it as a way to find talent that could one day take over some of its most storied labels.
"We always keep in touch [with the winners] and even after the year of mentorship we continue to have meetings," Arnault says. "I do think about them and whether they could work for one of our brands but you never know. Most of them have only done one or two collections so you have to see how their talent and style evolve."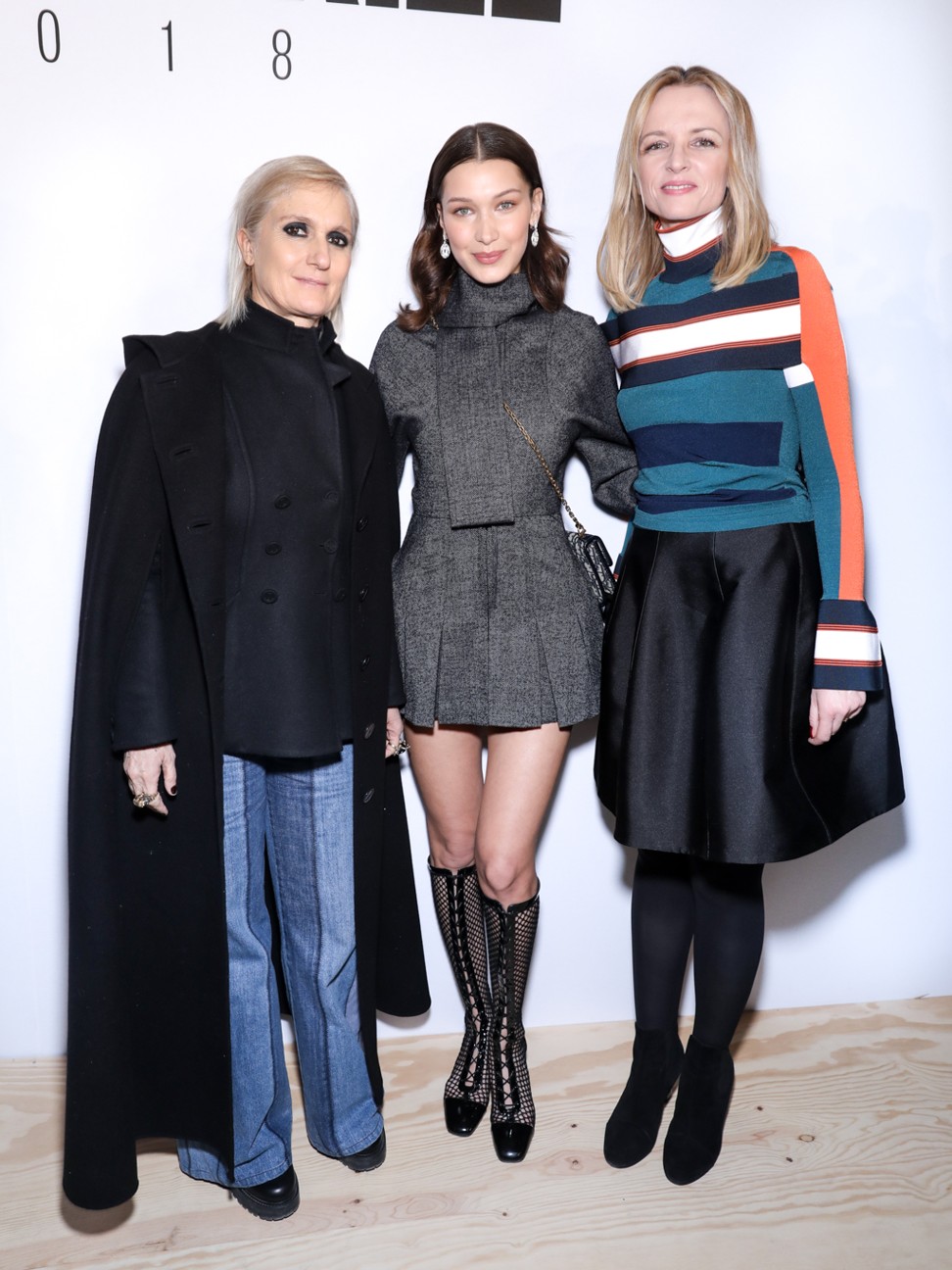 It is not an easy time to be a young designer and initiatives like the LVMH Prize are invaluable resources for those trying to make it in the business. But Arnault explains that the challenges facing designers today are not so different than those from decades ago.
"It's the same for every designer. Even Christian Dior started with a very small team and then after the 'New Look' and the revolution he created his team and it grew very fast, like 1,000 people in just one year," she says.