H&M confirmed its latest designer collaboration, with Italian brand Moschino
News of the collaboration about Moschino was first revealed late on Saturday evening at Jeremy Scott's 11th annual party, held at the Coachella music festival.
The announcement, which is always one of the most anticipated on the fashion calendar, came via an Instagram live call from Gigi Hadid to the designer.
Both were dressed in looks from the Moschino [tv] H&M collaboration, giving a first taste of the playfulness and humour – synonymous with Scott's designs – that we can expect to see in it.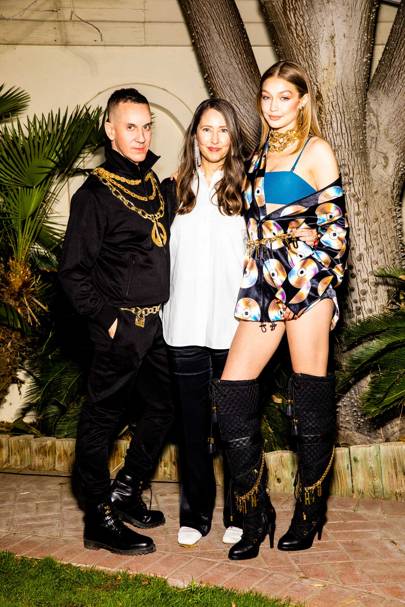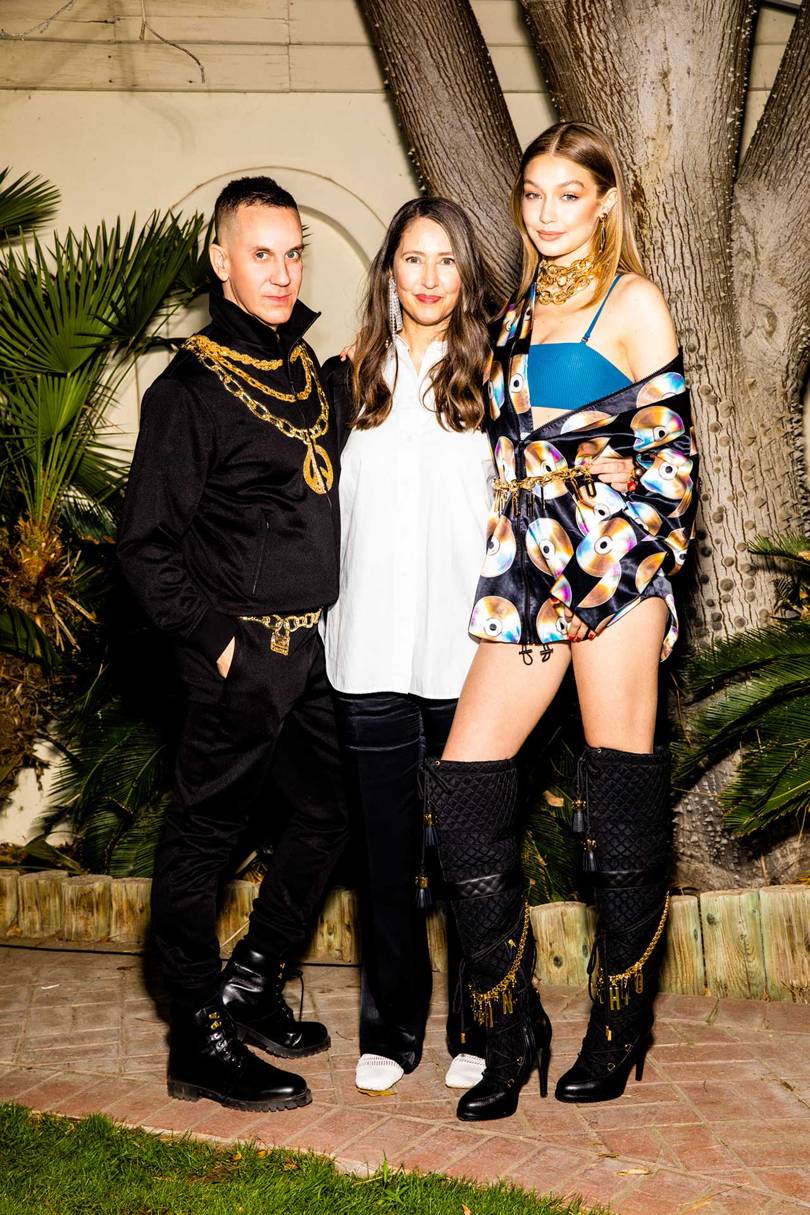 "I am so excited about Moschino [tv] H&M," said Scott today of the announcement.
"My life's work has been to connect with people through fashion, and with this collaboration I'll be able to reach more of my fans than I've ever had the ability to do.
After Scott's long-standing collaboration with adidas ended in 2017, this partnership will offer fans a chance to snap up his collections again at a more accessible price point.
Prices will range from approximately £25 to £300.
"There's a silver sequinned parka dress," Scott told Vogue.
"Denim pieces are all twisted into something else. Puffers and jackets are reconfigured into cropped things or double-long things.
There's a sportswear-with-evening kind of feeling, like a hockey jersey with a train"
H&M's creative advisor, Ann-Sofie Johansson, said that the partnership is "the perfect collaboration for fashion right now" and mixes "pop, street culture, logos and also glamour".
"Jeremy Scott is amazing – he knows how to have fun with fashion, and to connect with his fans around the world," she added.
Moschino will follow in the footsteps of the hugely successful 2017 Erdem collaboration, with a collection including womenswear, menswear and accessories.
It also joins an impressive history of fashion houses that have collaborated with the high-street brand, since Karl Lagerfeld did it first in 2004, including Balmain, Marni, Kenzo and Versace.
The (often star-studded) campaigns and launches each year are as tailored by the respective designers as the collections are.
This year is set to be no different, with the campaign said to be a "radically innovative TV concept enmeshing social and traditional media to create a multi-platform takeover – a captivating new "zapping" experience for the digital world".
The Moschino x H&M collection will be available online and in-store from November 8th.