"Italia mon amour", it would seem to shout Alessandro Michele
The legendary creative director of Gucci has in fact chosen Pompeii and Herculaneum, UNESCO heritage sites, as the location of the Gucci Pre-Fall women's campaign 2019.
The collection itself, consisting of 80 looks, includes exotic caftans and printed dresses in which the blazers are worn over stretch tunics.
The night becomes bright and starry thanks to the overpowering use of velvet and sequins.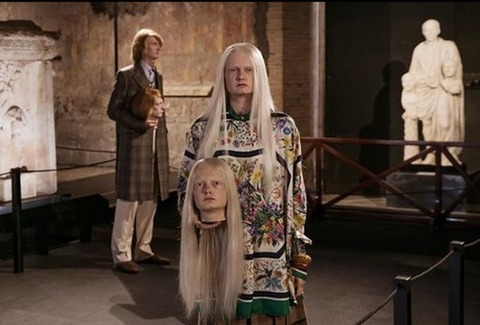 The goal of the photographer Harmony Korine, under the direction of Christopher Simmonds, has made the shots of the Pre-Fall 2019 collection: the models and the nuances of the high fashion dresses – among cyan, turquoise, red, burnt orange, green and greenish – stand out surrounded by the remains of the dwellings of the ancient Romans, including mosaics and frescoes that are symbols of ancient art.
The maison, according to an official note of the Gucci house, through these images "intends to preserve and promote these two ancient Roman cities, bringing to the attention of new generations and an increasingly interactive audience the charm and historical memory of these places ».