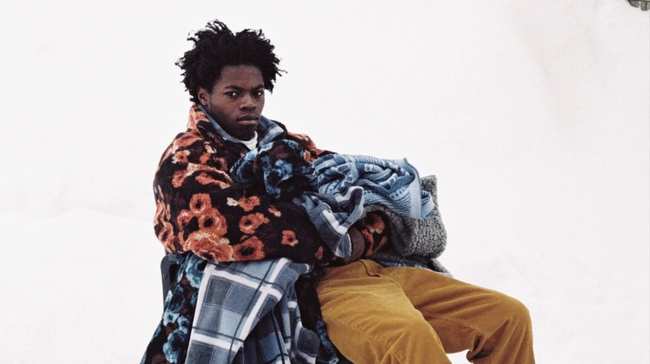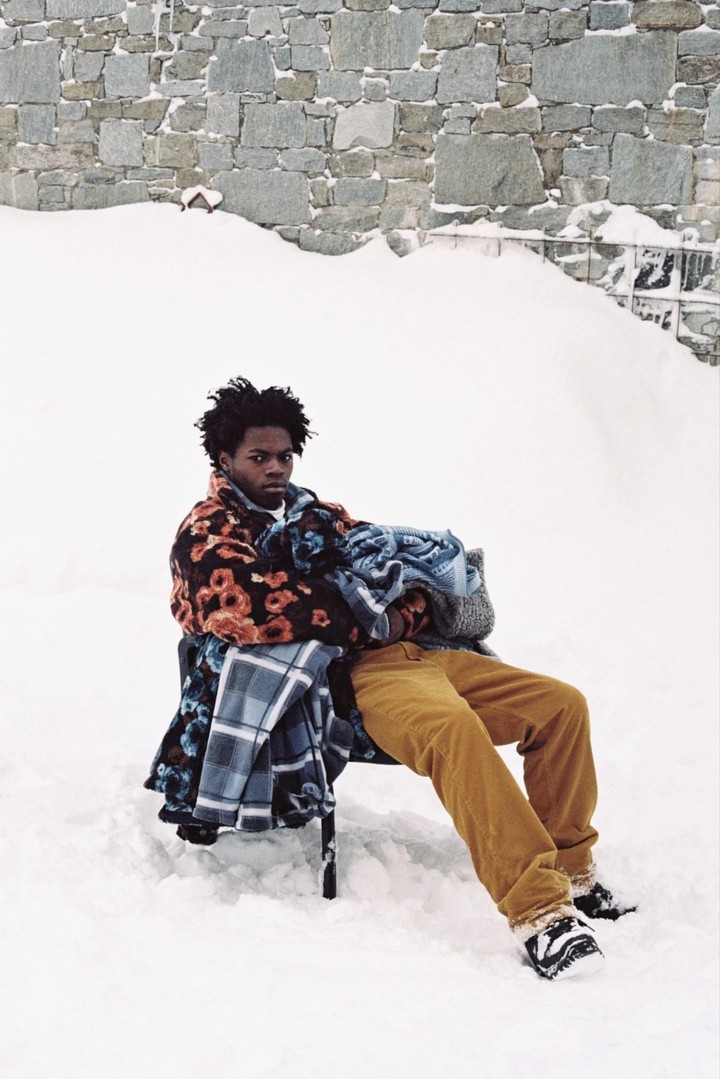 We're very into this Napa x Martine Rose collaboration, with all its 90s references and Stone Roses influences. Now, with a new behind the scenes film offering a sneak peek at how the collab came together, we're desperate to get our hands on it.
Styled by Tamara Rothstein and shot by Sharna Osborne, the short film is a trippy, lo-fi look at snowboarding and skiing culture. Much like the collection itself, the film reminisces on 90s music culture and the great outdoors through a European lens. It calls back to The Stone Roses' iconic Swiss Alps shoot for NME, but the collab's references go back further still, to traditional Inuit clothing.
In particular, it references how a group from the Arctic Circle in Scandinavia adorned technical elemental wear on top of their traditional folklore clothing
Napa
heritage classics like the curly fleece become new, exciting pieces, transformed into jacquard florals in reds and blues. Color inspiration was taken from Soviet and Eastern European interiors, whilst textures are developed from the weaves of vintage baja hoodies.
Key pieces in the collection include oversized reversible puffa jackets, corduroy parkas and bags which are worn across the body, cutting through the voluminous outerwear shapes.
Find out more about the Napa x Martine Rose collection here, and watch the full film below.