His surname echoes in the minds of most. The press talks about it and the world of fashion appreciates it for its marked creativity and talent. Brett Johnson is the son of the founders of BET-Black Entertainment Television (his father is Robert Louis Johnson and his mother is Sheila Johnson, both included in the 2009 Forbes The Wealthiest Black Americans list), the famous television channel owned since 2001 Viacom group – US giant of the media and entertainment sector – based in Washington.
After a series of work experiences within the portfolio of family activities, where he held important executive roles, also in contact with the financial sphere, Brett Johnson, a young thirty-year-old who grew up in Washington DC, in 2014 decides to give life to its eponymous brand, which since the launch of the first collection has been able to carve out a respectable place in the international fashion scene.
"I am proud to have founded a globally recognized luxury brand, a great satisfaction for me that I come from a family that over the years have always associated many primates as African-Americans: first billionaires, first listed companies, first owners of leagues professional sportsmen, first place winners at prestigious horse show competitions etc … My parents, who despite being no longer so young continue to work hard every day, they gave me a tireless work ethic, "Brett Johnson told forbes.it. That since he was a child he understood that he wanted to become a designer.
"I had no doubts that my future would be fashion, especially when I started collecting shoes at the age of 6 or 7 (actually owning over 800 pairs, ed), and then have them personalized with different materials that I used to provide from me, to create my own style, "continued Johnson.
Passion and determination that have borne fruit over time. And after New York, where in 2017 it opened a flagship store in the heart of Soho, on Mercer Street, there is Milan. At the beginning of 2019, Johnson inaugurated his new showroom in Via Alessandro Manzoni 38, where, on the occasion of the June men's fashion week, he presented his spring summer 2020 collection making his debut in the official Milan Fashion Week calendar. Thus fulfilling his Italian dream.
"I love Italy, it is an exceptional country, because it boasts a rich history of architecture, craftsmanship and culture, central elements in the process of developing my creations," he said. "My garments are produced entirely in Italy, Made in Italy represents an enviable wealth, each product is made thanks to an unparalleled artisan know-how. Presenting my collection in Milan was a dream for me ".
From America to Italy, two different countries but with great potential, to which Johnson is bound by a special feeling. A path that brings with it dedication, will and desire to create something unique, with a strong identity. "I believe every country in the world has Italy as a reference, both in terms of retail and design," said Johnson. "Italian designers are true talents, I like to compare them to great chefs for their ability to get such bold flavors through simple dishes. An example is Giorgio Armani, it remains by far my favorite ".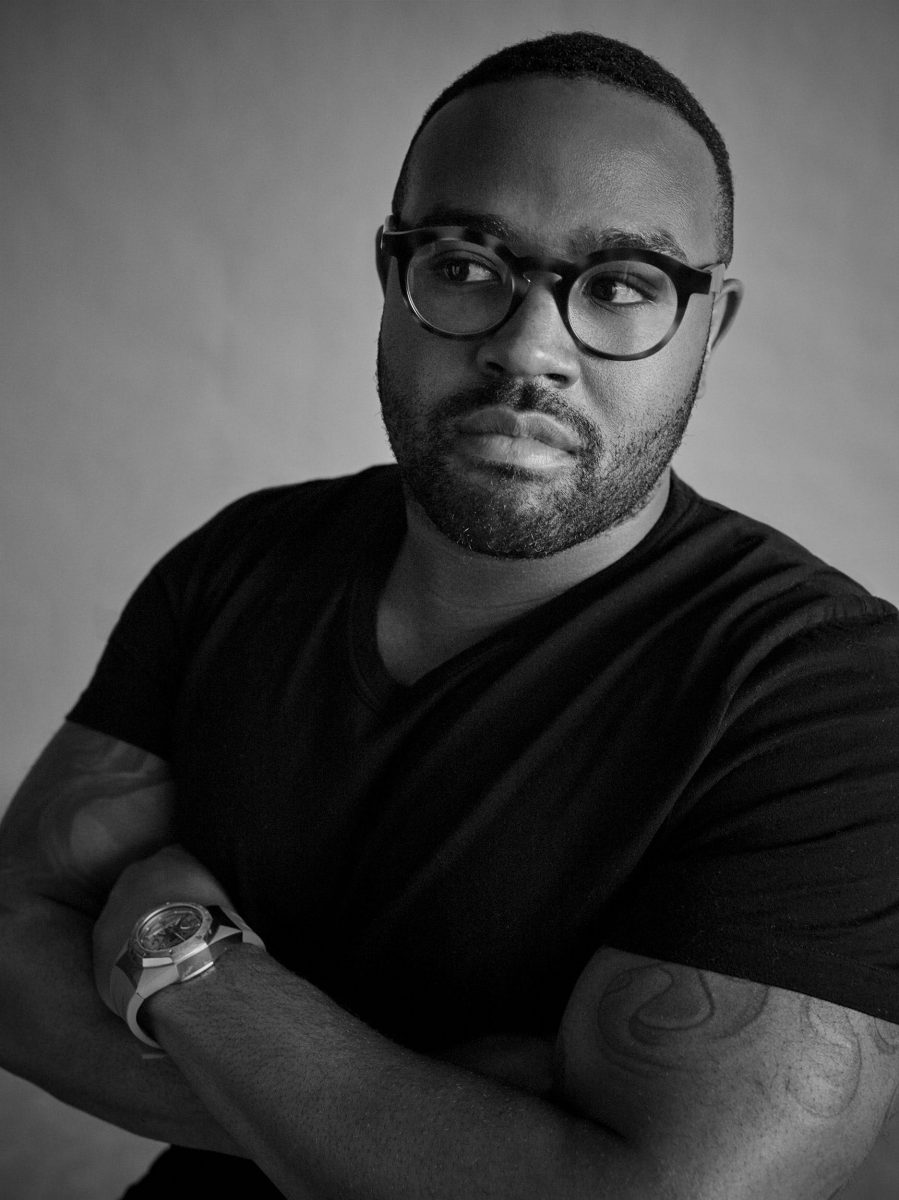 With the debut in the Lombard capital, Brett Johnson brings his stylistic conception in the spotlight of Milan, conveying an idea of ​​aesthetics that goes beyond the mere concept of fashion and where the culture, values, Italian savoir-faire and the use of valuable raw materials play a key role. "Each piece of the collection enhances the modern, chic and luxurious look of the brand, we used excellent fabrics and leather, noble yarns, worked in the laboratories of the Tuscan-Umbrian district," stressed Johnson.
Garments that combine tradition and modernity, casual and tailored, designed for a gentleman with an international appeal. Among jeans, field jackets, linen shirts, cashmere silk sweaters, sleeveless down jackets, sneakers and espadrilles in cashmere suede. With a focus also on accessories, such as crocodile belts, weekend bags, suitcases and backpacks. A triumph of elegance, between classic and modern for a declaration of love for the Bel Paese. And when asked about distribution strategies or upcoming projects, Johnson responds: "Currently, Europe is the market with the best performance, but we want to consolidate our presence in Italy, France, Germany and Switzerland, and expand in Asia – especially China, Taiwan and Japan – then the Middle East and Russia. We are planning partnerships with selected department stores and multi-brand boutiques. Finally, we are planning to open a single-brand store in Milan, "he concluded. When we say 'the heart is not commanded'.