The iconic bag designed in 1997 by Silvia Venturini Fendi makes a great comeback for the beautiful 2019 season
It was 1997 when the creative genius of Silvia Venturini Fendi produced the bag that would become an icon of the Roman fashion house, the Fendi Baguette.
At that time it was rather scandal a bag inspired by the French product – yes, just the baguette – but above all for its dimensions absolutely in contrast with those of the late 90s (just think that at the time the big nylon backpack by Prada was the most popular).
Instead, it not only became an it-bag, but also one of the hallmarks of the Rome fashion house. Revisited several times over the years, reaching over 1000 variations between patterns and various patterns, the Baguette certainly remains one of the most desired cult-bags.
Small but capacious, with a double F closure with magnetic button and all-over FF pattern: the Fendi Baguette returns for Spring Summer 2019 with new dimensions, colors and patterns to be discovered.
To celebrate its launch, Fendi makes three short shorts #BaguetteFriendsForever between Shanghai, Hong Kong and New York with influencers and exceptional stars.
Of course the celebrities who took part there are Sarah Jessica Parker. To her, who in the 50s made her famous with Sex & The City, is entrusted with the last line of the third and last clip – which the most fans of you will surely remember from the series:
This is not a bag, it's a baguette!
There will be three dimensions of the new Fendi Baguette: small, medium (faithful to the historical model) and large. The handle and shoulder strap, both removable, allow you to carry it both by hand and cross-body.
All the colors
Six are the shades for the Spring 2019 already available on Fendi.com: purple, black, pink, yellow, blue and white. Made of soft-textured lambskin, it retains the classic all-over FF pattern and gold-trimmed accessories.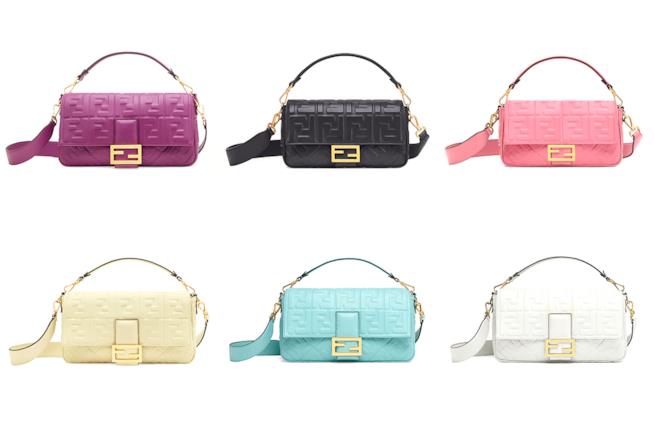 All the fantasies
We had glimpsed lively, irresistible prints at the Milan Fashion Week S / S 2019 on the iconic bag we love. Now we can finally buy them.
There are four – if we exclude the new model in blue denim with embroidered profiles in orange and fluorescent red – and all beautiful. There is a Baguette entirely embroidered with beads, which go to draw a floral pattern in shades of orange and yellow; Baguette with embedded Swarovski crystals, over-all monograms and FF buckles with flowery jewel decorations; the handles are in jacquard fabric in elaphe, both removable. The wire-embroidered profiles range from blue to pink to white.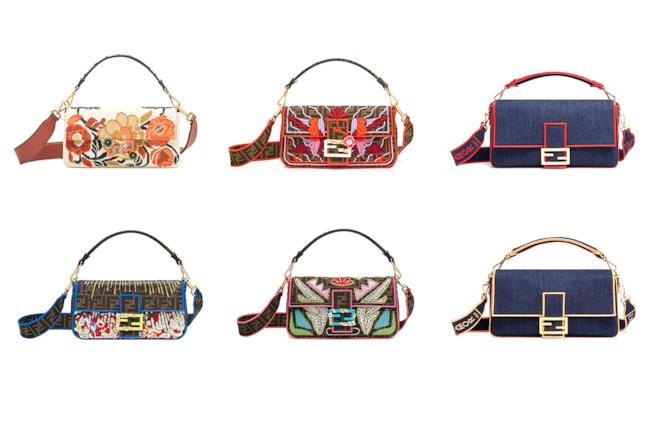 The Fendi Baguette with fantasy Parakeet show is embroidered in relief and has bright colors reminiscent of summer. Here too the FF buckle is decorated with jewel flowers.