Classic models such as Chelsea boots but also short mountain boots and special handmade leather models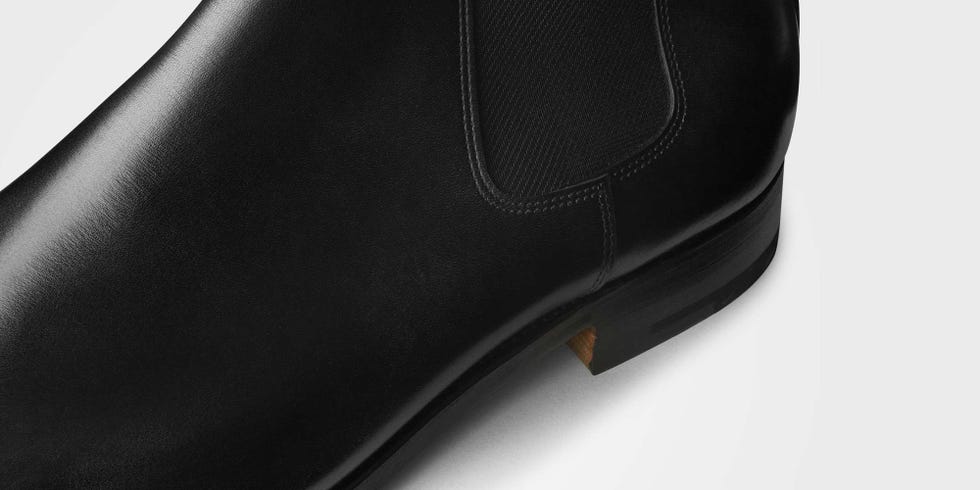 Courtesy John Lobb
Although today they represent a statement of style, the ankle boots have always played the role of men's footwear par excellence. Retracing the story backwards, you'll find embryonic versions of Hermès's Equestrian Boot in Hessian boots, knee-high and typical of 18th-century military clothing, and primitive hiking boots in Eskimo shoes with linings in reinforced fur and sole. Today, wearing a boot is a stance, a self-confinement within the limits of a certain trend: a pair of bikers or amphibians is the choice that Hedi Slimane would make, in shiny leather with skinny jeans, white T-shirt, and nail or velvet blazer.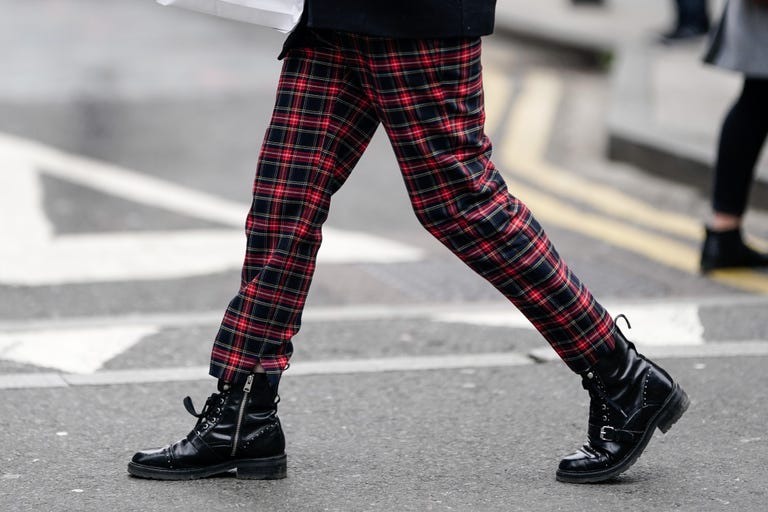 Edward Berthelot
Mountain boot shoes are the footwear of Off-White and Virgil Abloh, which combines them with cargo pants and oversized duvets for a semi-street approach that mixes the wardrobe of the Nineties rappers with that of Reinhold Messner. For autumn 2019, the proposal is varied, it is a mixture of classic flavors represented by the hazel tones of Chelsea boots, which are combined with more particular and decisive aromas, the liquorice of an ankle boot with belts and studded details. Between lace-ups, basics and a hint of quirkiness, here are the 15 must-have ankle boots for autumn 2019.
The lace-up ankle boots of autumn winter 2019 2020
The laces are a timeless model for comfort and versatility: the fall/winter 2019 menswear sees them declined in bold version in the collection of Alexander McQueen, with maxi sole in black rubber, and in a Seventies reinterpretation by Anthony Vaccarello for Saint Laurent that traces the elegant lines of the Clarks.
Boots with contrasting yellow Off-White laces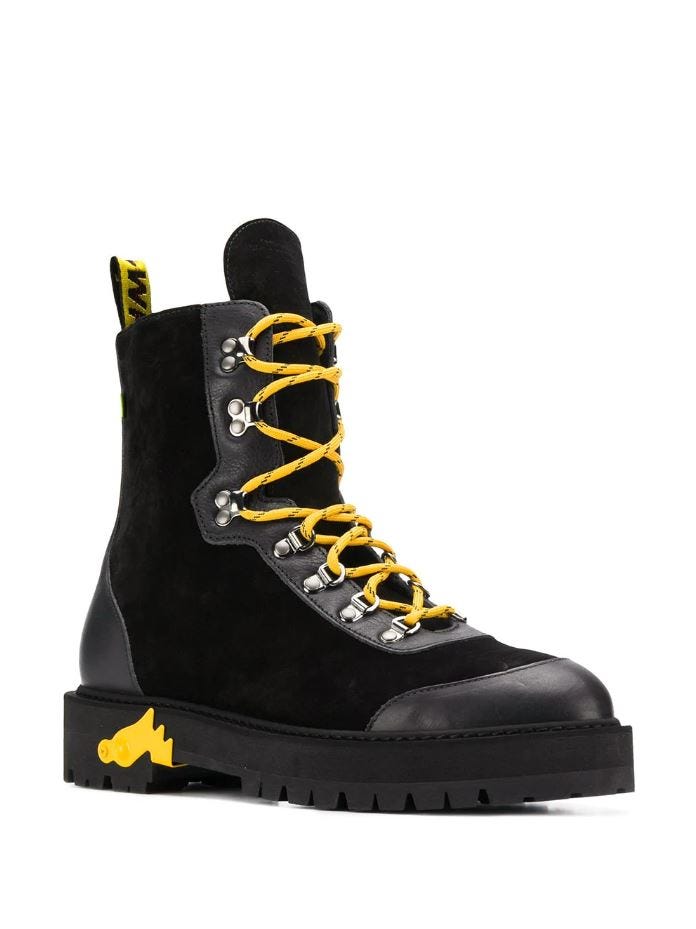 A rubber tank sole contrasts with the smooth leather upper for Dsquared2, which the designers added a series of belts and buckles. In 100% calfskin, these ankle boots are made in Italy, and represent the perfect balance between a battle accessory, portable in any formal and non-formal occasion, and the particular one, the extra treat, which you give yourself if you want a unique object .
Gucci lace-up boots in black leather
They look like simple amphibians, but if Alessandro Michele's à la Richard Ginori creativity is behind it, nothing should ever be taken for granted. The black skin is textured and shows perforated details, and the white ribbons have a combination of red and blue dots in the center. With a side zipper, these Gucci ankle boots are entirely made in Italy.
Brown leather ankle boots, a real male obsession
We continue in the most particular models of ankle boots in shades of brown, true passion of men when it comes to shoes. On the one hand, the country's country attire of Provence is poeticized, with Jacquemus translated his peasant childhood into a collection made of twilight colors, between Burgundy and apricot colors, with solidago-colored boots halfway between a stringed and a hiking boot, while Undercover dusts off swashbuckling and exhumes the feathered hats at Robin Hood, putting camel-colored rain boots with celestial ribbon weaves at their feet.
John Lobb Brown Leather Boots
In Italy they are not found, but elsewhere they do, especially online. In 1940 John Lobb produced ultra comfortable and elegant ski boots, and today the model preserved in the archives of the English fashion house is reproduced in urban version in beautiful shades of burnt brown. Stringed, hiking boot, with an Oxford twist: John Lobb's ankle boots are the ideal mix of styles and needs. the result? A shoe rich in British elegance.